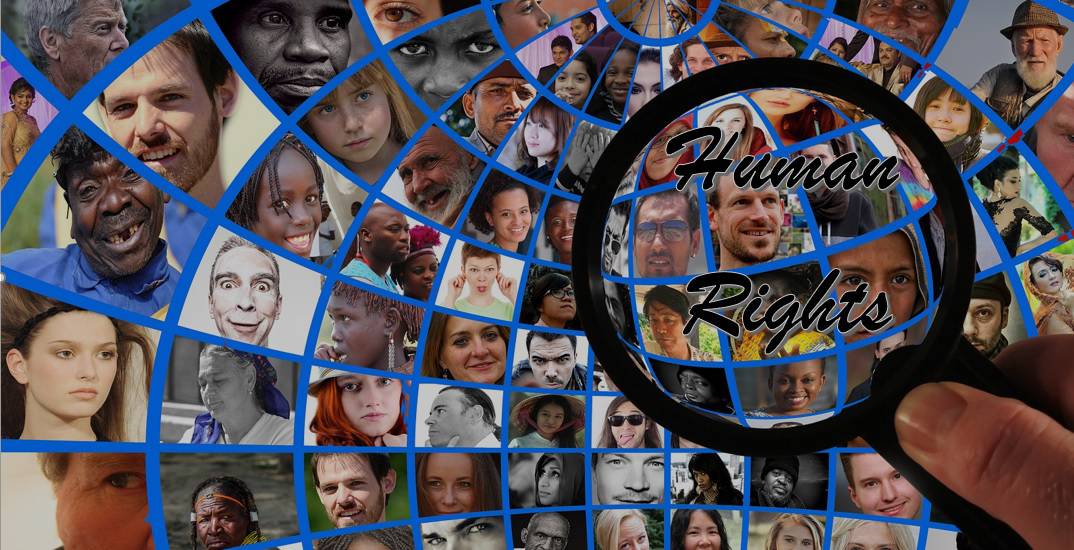 All can agree that South Africa has entered new and unknown territory in the fight against the COVID-19 virus. Citizens have had to set aside their modern day to day lives whilst government has resorted to rather draconian measures to keep the COVID-19 virus at bay. Businesses have been forced to close, movement restrictions are in place while people are confined to their homes or shelters. The South African Police Services ("SAPS") and the South African National Defence Force ("SANDF") are patrolling the streets to ensure that the movement restrictions in place are strictly enforced. Whilst many people will agree that whatever is necessary to combat the spread of the COVID-19 virus must be done, this surely cannot include "turning a blind eye" to the numerous violations against citizen's basic human rights. Reports of unlawful arrests, violence, corruption and even murder by overzealous members of SAPS and the SANDF are now an everyday newspaper headline. What should be of concern to all is that the reported incidents are only but a few violations that have come to the public's attention during this time. There may be many more violations that have simply gone unreported with victims not having access to justice at all during this Lockdown period.
It is trite law that South Africa's constitutional democracy is founded on the "rule of law". Whilst many are learning to survive with the effects of the COVID-19 virus, they must now also seemingly learn to live with certain violations to their basic human rights. The argument that if rights have been violated, government can and will be held responsible for any violations once the Lockdown Conditions have been lifted, is inexplicable. How does this line of thought immediately assist a citizen whose human rights are being violated at this very moment?
It is disquieting that certain SAPS and SANDF members are patrolling the streets mistakenly believing they are above the law during this Lockdown period. This is the very attitude that lead to the alleged killing of Collins Khosa by members of the SANDF. To make matters worse, the response of the law and order wing of the Executive has been to encourage SAPS members to arrest more people in a more heavy-handed manner. Left unchecked, certain SAPS and the SANDF members have started to patrol our street with an "untouchable persona". This is simply abhorrent behaviour, illegal and unjustifiable in a democratic nation [like the Republic of South Africa].
The Government and certain Ministers do not appear to have appreciated that the Lockdown Regulations do not affect everyone equally. Whilst certain middle-class and upper-class people, so long as they have secure employment, are only being inconvenienced by this Lockdown period, the effect on financially insecure and destitute citizens is catastrophic.  They have no jobs, no money, no food and are being confined to their homes and shelters like common prisoners. The only difference being that in prison the inmates are provided with food three times a day. To make matters worse, some of the food parcels that were meant to be dispatched to certain destitute South African people have been reported as being ransacked by the very people charged with the responsibility of due care.
With South African legal institutions and other organizations forced to close during the Lockdown period, who is acting as the legal watchdogs during this period? The legal branch of South Africa has been all but completely shut down during the Lockdown period. It was, for reasons unknown, not considered "essential services" precisely at the time when the risks to human rights became paramount. Moreover, the Courts are only attending to "urgent matters", further limiting matters that come before it. With the current movement restrictions in place, it is an almost impossible task for a victim to seek legal assistance or for a legal practitioner to consult with a client to determine the urgency of their matter in order to properly bring it before the court at this time. Instead, a victim must simply sit idly by waiting for the Lockdown period to expire before he/she will have access to a legal practitioner and/or justice.
The citizen's of South Africa have never been people just to accept injustice. They were raised to stand up and fight against it. It is just a matter of time before they reach breaking point. Many of them must be wondering to themselves by now why have the bastions of democracy seemingly abandoned them at this time of crisis? The judiciary only intervenes when matters are brought before it by the advocates and bastions of democracy. It would seem that now, just as was the case in the recent past, there is a crisis facing the people of South Africa and there is still a "deficit of will" to hold those wielding invasive powers accountable for their actions.
Will the citizens of South Africa have to eventually resort to mass demonstrations and protest marches before they are taken seriously? This has always been an effective tool for sensitising the public and the world at large to the plight of South Africa's historically disfranchised. These remedies will however have devastating consequences on South Africa's fight against the COVID-19 virus.
South Africa is currently rejoicing to the news of the staged "lifting" of the Lockdown conditions.  South Africans expect to move to stage four of a five phase approach of a Risk Adjusted Strategy for economic activity. Let's not fool ourselves, come 1 May 2020, the disadvantaged people of South Africa and the legal profession will still be firmly under Lockdown.
There are roughly 12,373 law firms in South Africa. Government's Draft strategy Document estimates that at least 15% of these law firms, (roughly 1,840 firms) are expected to close in the near future as a consequence of the effects of a continued Lockdown and the ravaging effects it has had on our economy. This is untenable. This will only but serve to increase the injustices being suffered by the people of South Africa and limit their access to legal recourse.
It is crucial for the South African economy and the proper functioning of the justice system to allow legal practitioners to return to work and open up the courts and justice system. After all, history has shown that the legal community are the cornerstone of our democracy.
It cannot be that vociferously earned constitutional rights of our people can so easily be diluted especially when those that are bearing the brunt of these abuses are under resourced and may very soon be navigating the legal processes alone.
For further information, please do not hesitate to contact us.
Matthew Ashworth                             
matthew@bbplaw.attorney
Senior Associate