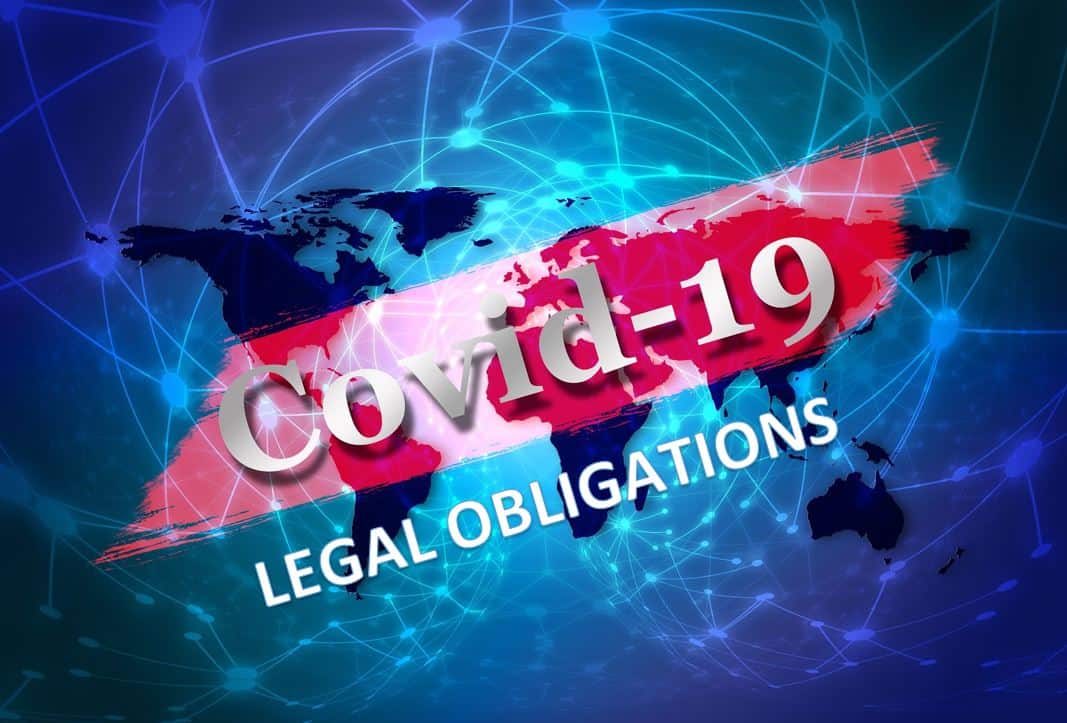 Due to the COVID–19 pandemic, the president of South Africa, Cyril Ramaphosa, has declared a state of national disaster and furthermore he has issued a nationwide instruction that all citizens of South Africa will be placed under a mandatory 21 day lockdown, in an attempt to "flatten the curve" of COVID-19 infections in South Africa.
The sad reality is, although most of us understand the importance of self-isolation, the need to seek immediate medical care and/or the need to be hospitalized during this time to contain the COVID-19 virus, others sadly do not.
Suspected infected persons may be working with you, they may be residing with you and/or they may be your next-door neighbour. The question on many people's minds at this time is, what are your legal obligations if you suspect someone may reasonably be infected with the COVID-19 virus? What if the suspected person simply refuses and/or fails to take the appropriate steps to determine their health status? What if a suspected person is confirmed to be infected with the COVID-19 virus and continues to go about their day as per normal?
It is important to note, before we address the concerns above, that we must all accept that not everyone displaying flu like symptoms is infected with the COVID-19 virus. There must be a reasonable suspicion that the suspected person is indeed infected with the COVID-19 virus. For example, has the suspected person travelled recently to a country identified as a "high-risk" country of COVID-19 infections? Has the suspected person been in contact with a person confirmed to be infected with the COVID-19 virus within the last 14 days? If so, there is a reasonable suspicion and therefore, a legal duty on the suspected person to present him/herself for medical tests. A further legal duty is placed on any person who has been in contact with an infected person to subject him/herself for medical tests as well.
If you reasonably suspect someone may be a carrier of the COVID-19 virus and you are aware that the suspected person is continuing with their day as per normal without seeking any medical attention, you then have a legal obligation to report the suspected person to the National Institute for Communicable Diseases, failing which you may be guilty of a criminal offence.
If you are infected with the COVID-19 virus it is extremely important that you follow each and every direction given to you by your doctor, even if you are feeling better and/or are showing no symptoms of the COVID-19 virus, you must remain in quarantine until you are instructed otherwise by a registered medical practitioner. If you do not do so, you may find yourself before the criminal court on very serious charges.
In a groundbreaking criminal law case that may still be heard later this year, an adult businessman was confirmed positive for the COVID-19 virus. He was ordered to self-quarantine to prevent the virus from spreading to other people. He however defied his doctor's orders and instead went about his day as per normal. He opened his business and attended numerous public gatherings. In doing so, he went about infecting others with the virus. He has now been criminally prosecuted on a charge of attempted murder. A charge that may yet be amended to murder should one of the persons he infected pass away.
The COVID-19 virus is a very serious worldwide pandemic. Everyone should be doing their part to ensure that the COVID-19 pandemic is contained. Should you be uncertain on any of your legal obligations, please contact BBP Law who will guide you through these uncertain times.
For further information, please do not hesitate to contact us.
Matthew Ashworth                                 Falon-Lee Mars
matthew@bbplaw.attorney                   falonlee@bbplaw.attorney
Senior Associate                                       Candidate Attorney