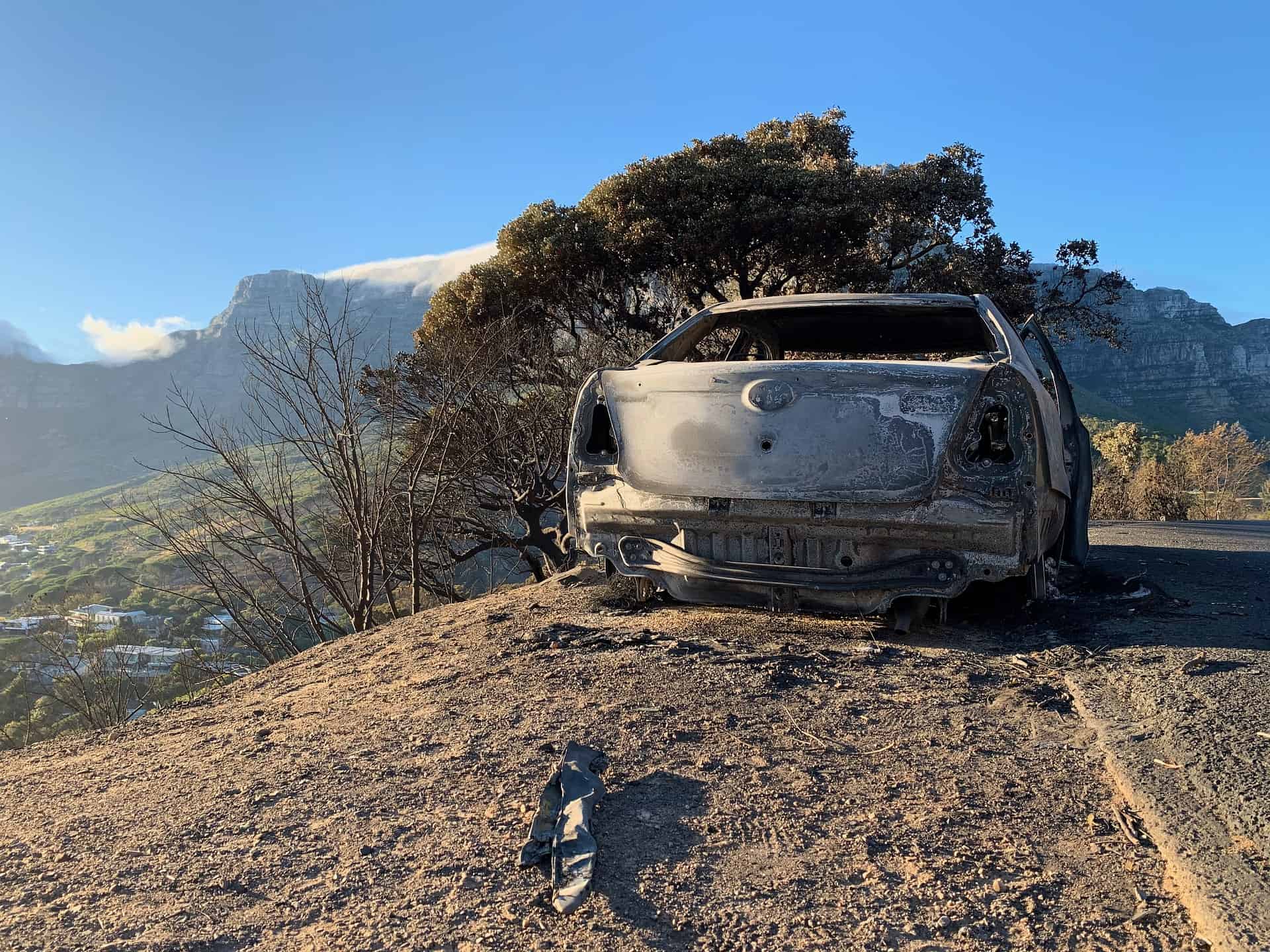 On Tuesday 11th April 2021, Cape Town experienced a shocking fire, which started on Sunday on Table Mountain near Rhodes Memorial and spread onto the mountainside destroying many historical sites in its path. The fire also reached the University of Cape Town (UCT) and gutted the famed UCT African studies library. Mayoral Committee Member for Safety and Security, JP Smith indicated to Associated Press that witnesses reported three men intentionally setting a series of fires along the mountainside. One of these men, a 35-year-old male has been arrested and charged with the crime of arson. Unfortunately, this young man refuses to disclose the identity of the other two alleged suspects.
Arson is a crime defined as the willful and malicious setting of a fire that causes danger to either; a person, their property or both. The crime of arson can also refer to the intentional burning of other things, such as motor vehicles, watercraft, or forests.
Currently, it is difficult for persons accused of the crime of arson to be released on bail. The accused must appear before the Court who must decide on bail and its conditions. Police bail is prohibited for this offence. According to the Criminal Procedure Act, Arson is a schedule 7 offence entrenched in Section 59A. Therefore, any person who is arrested and who is accused of committing the crime of arson may find themselves sentenced to life behind bars for starting a fire.
Those accused of the crime of arson may also find themselves in both the criminal and civil Court. If there is damage to property, as in the case with the Cape Town mountain fire, the accused may be held financially liable for all of the damages caused to various properties. The accused may also find themselves liable for the hard costs of battling the fire.
The recent judgement of the Supreme Court of Appeal in Dalindyebo confirmed that the harsh punishments in place to deter the crime of arson is not only in place to protect property, but also functions to protect the community against the dangers associated with fire.
In South Africa, arson is a serious crime and the implications are severe.
Should you need any legal assistance in relation to arson, do not hesitate to contact us at BBP Law Inc.
Bashierah Pathan
bashierah@bbplaw.attorney
Candidate Attorney