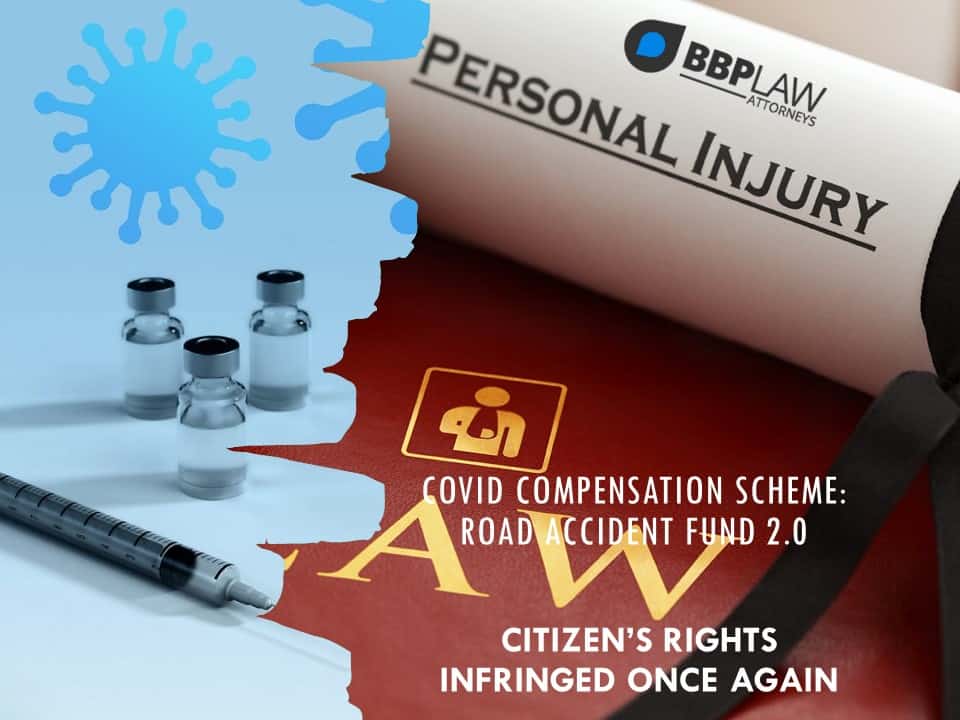 Citizen's Rights Infringed Once Again
Many citizens may not be aware that in order to procure the COVID vaccines, vaccine manufacturers would no doubt have required an indemnity from the purchaser, in our case the South African National Government.  Up till now, this assumption would have been speculation as none of the vaccine purchase and sale agreements are in the public domain.
Recently the South African government published new regulations for comment.  It is called the Covid-19 Vaccine Injury No-Fault Compensation Scheme (Covid Compensation Scheme). A mere five days was given for the public to comment which expired on 19 April 2021.
Every citizen must be aware of the following regarding these proposed regulations if enacted:
The regulations are promulgated under the authority of the Disaster Management Act 2002 and therefore not subject to parliamentary processes which serve to protect citizen's rights.
The Covid Compensation Scheme will be run by National Government and be funded by taxpayers as part of the annual budget.
Citizens with legitimate legal claims as a consequence of taking the vaccine will not be entitled to institute action in court if a claim is made under the Covid Compensation Scheme.
Compensation limits under the Covid Compensation Scheme will be prescribed and capped. Values undetermined at this stage.
If legal action is instituted in court by a citizen, compensation will be limited and capped to values established under the Covid Compensation Scheme.
Most importantly, an absolute bar on litigation against vaccine manufacturers and action can only be instituted against National Government.
Please note that there are other provisions within the proposed Covid Compensation Scheme regulations that also have dire consequences for citizens however, the aforesaid are the most significant.
As far as the Covid 19 vaccine rollout, it would seem that National Government has allocated for itself the role of sole procurer and distributor of the vaccines, entered into agreements with vaccine manufacturers on undisclosed terms, granted indemnities (the extent of which is unknown) to vaccine manufacturers on behalf of citizens and then publishes proposed regulations to preclude citizen's lawful and constitutional rights to protect their person and sue vaccine manufacturers for defective vaccines that cause injury and/or damage.  Does it not look and feel like another Road Accident Fund fiasco in the making?
Here is a link to the proposed regulations: DISASTER MANAGEMENT ACT, 2002 DRAFT AMENDMENTS TO REGULATIONS ISSUED IN TERMS OF SECTION 27(2) OF THE DISASTER MANAGEMENT ACT, 2002
I urge all to read it carefully.  Please do not hesitate to contact BBP Law for more detailed information or if you have suffered injury as a direct result of taking the Covid 19 vaccine.
Barrisford Brent Petersen
barrisford@bbplaw.attorney
Managing Director